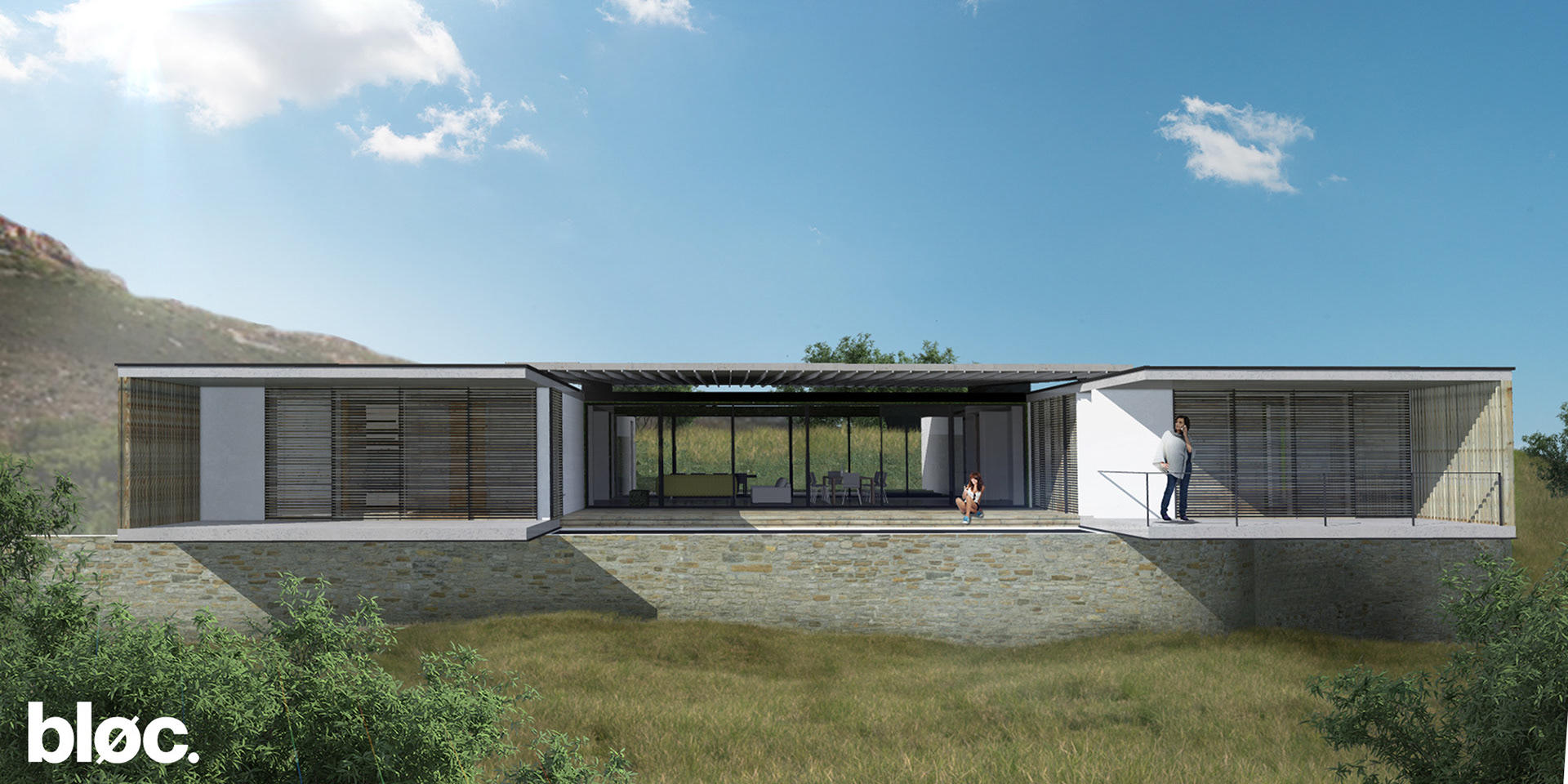 HOUSE STONEHURST
PROGRAM: RESIDENTIAL
LOCATION: STONEHURST MOUNTAIN ESTATE, CAPE TOWN, SOUTH AFRICA
SIZE: 350m²
 This 'H' Plan home was designed to maximise views of the mountain and valley.
The central core of the house is zoned for living and entertainment. Once the glass doors have stacked away this creates an open plan space between the pool, living area and courtyard.
The tilted roof focuses views toward the mountain peaks.